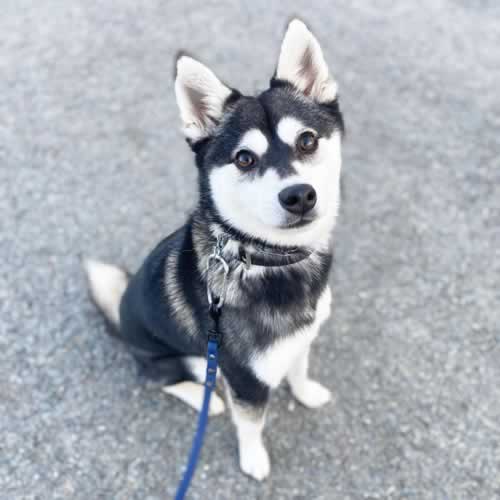 Real people,
real dogs,
real results
The best way to decide for yourself if you need our services is to read the testimonials from our graduates. Our training makes a real difference in the lives of dogs and their pet parents.
What people are saying about us
Google
1 review
⭐⭐⭐⭐⭐
It's been just over 3 months since I brought my dog Seymour home from the 4 week "Save My Dog" Board and Train. I'm mad I didn't find Chelsea sooner! She has really changed my life for the better and has given me my happiness and confidence back.
This was an extremely emotional turn around for me. Seymour was so fearful and thus aggressive towards humans and overexcited and reactive towards other dogs that I hadn't taken him for a walk for about a year and a half. I would run him on the treadmill, play mentally stimulating games with him, and let him run in the backyard. I was stressed and scared of walking with him, but would feel bad going outside without my dogs so we'd all just stay home. My friends were scared to come over and my parents (who I live with) hadn't even met him. Drop off with Chelsea was my worse fear come true. He had tried to bite Chelsea AT LEAST 10 times and there was nothing I could do that was able to stop him. The drive home was very emotional to say the least.
Since bringing Seymour home my world has completely changed. Walking the dogs is my favorite thing to do! I've had friends over multiple times and my dogs are able to be a part of the social event. Seymour will still hold place, but now he wags his tail and does a little wiggle when my friends look his way and say "Hi Buddy!". My friends still haven't build the courage to walk him themselves, but he's able to walk with us! We walk by the elementary school and Seymour is focused on where I'm going instead of the kids that are running around. I'm no longer scared when I see another dog or person or BOTH (lol) walking towards me. Chelsea thank you so much. You've given me the tools I needed to feel confident as a dog owner and also have given me my life back. I'm excited to finally be able to plan a trip from my boyfriend and me because Chelsea also does pet sitting!
read more
A Few of Our Facebook Reviews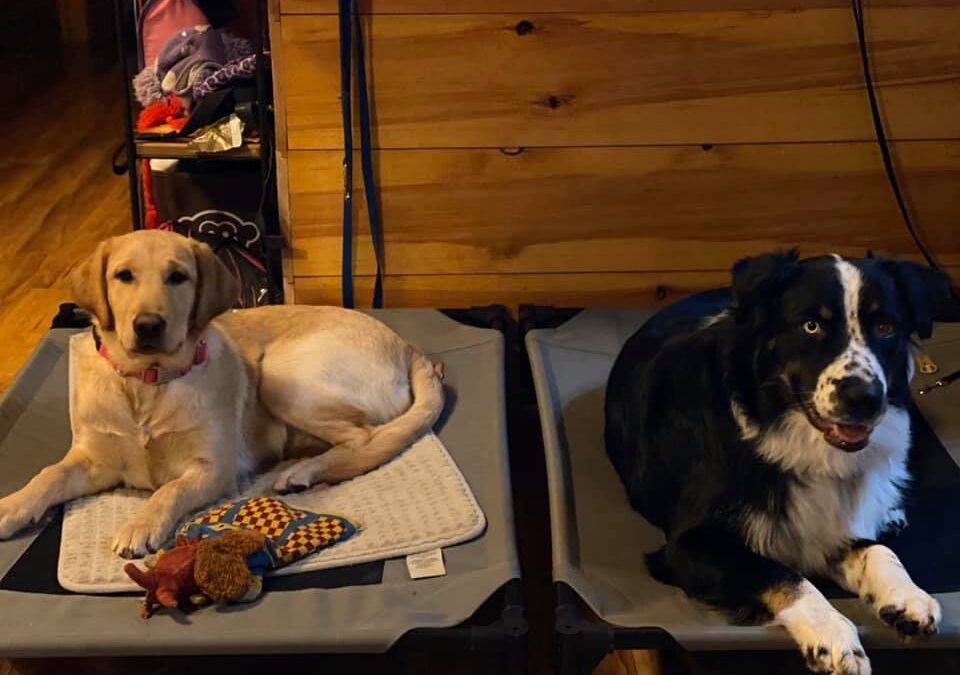 Our Australian Shepard, Blue completed a three week board and train a week ago with Chelsea!
She is amazing and does such great work!
We got Blue when he was 8 weeks old and started working with him from day one. He never seemed afraid of anyone, he just didn't care about anyone outside of our LARGE family!
He was well socialized and was exposed to everything! We worked with purely positive training and thought we could work him through anything with praise, redirection and lots of conditioning!
As time went on he became reactive towards people, especially children. Even though we have five of our own and he showed no aggression to them. He also was very nippy and would nip us in the face when excited!
Blue ended up biting one adult and nipped at several children! He never broke skin, but we knew if we didn't find a solution soon we would have to rehome him.
I saw a friend who posted about PUPS and the tools she uses to help rehab and train them. This opened my mind to balanced training! I learned that rewarding the behavior you want and correcting the behavior you don't want gives a clear message to the dog and helps them to feel more confident.
Also having structure for your dogs, makes life much easier for you and your dogs. 
Not only is Chelsea training the dogs, she is training us, as the owner, how to be successful at home after she has put in the time to create a foundation for the dogs!  She gave me a lot of resources to watch and read so I would know how to continue the work she has done. 
While Blue was away, we were able to see updates and videos of his progress!  Since having him back we have seen such a big difference!  He is no longer reactive when people come to our house.  He is able to politely greet them and then go back to place or free roam depending the situation.  His obedience is amazing, Chelsea was able to get him to a level in his obedience commands that I wasn't able to do in the nine months I had been working with him! 
I recommend Chelsea to anyone struggling with a reactive dog or someone just wanting to start off with balanced training and give their dog clear expectations.
They were awesome to work with! We had one pup stay for a one week board and train and another pup have three one hour sessions. The one hour sessions were filled with a lot of hands on work, which was very helpful.
We received updates throughout the week board and train, which were also nice to receive. The progression videos on the Facebook page were helpful to watch as well.
They were very accommodating with our schedule and strived to make sure all points we wanted to work on were covered throughout the training sessions.
We highly recommend this trainer!
PUPS truly saved my dog and I wish we had gone sooner!! We did a one hour training to work on my dog's reactive/aggressive behavior towards other dogs and she is like a new dog! I learned how to use the new tools and communicate with my dog. We now walk daily without me being pulled or her lunging at other dogs. we now have peace. I cant recommend PUPS enough!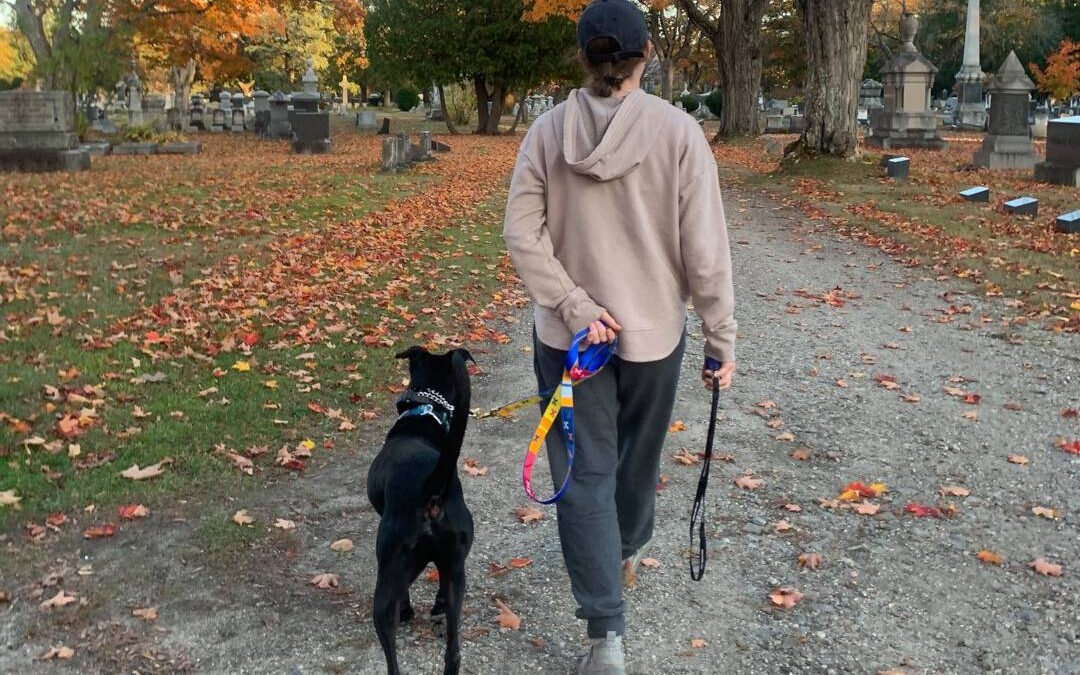 We could not be happier with our decision to send our 2 y/o pittie mix, Mac, to PUPS for a 3 week board and train!!!
He hasn't even been home for a week and the structure and tools implemented have transformed our whole relationship and dynamic in the most positive way.
I used to sometimes dread getting home from a day of work and having to walk him with his reactive behavior.
Now, I get so excited to let him out of his kennel so we can go for a walk! His whole world has opened up and we are so excited to continue working with him and giving him so many more experiences. Thank you Chelsea and PUPS!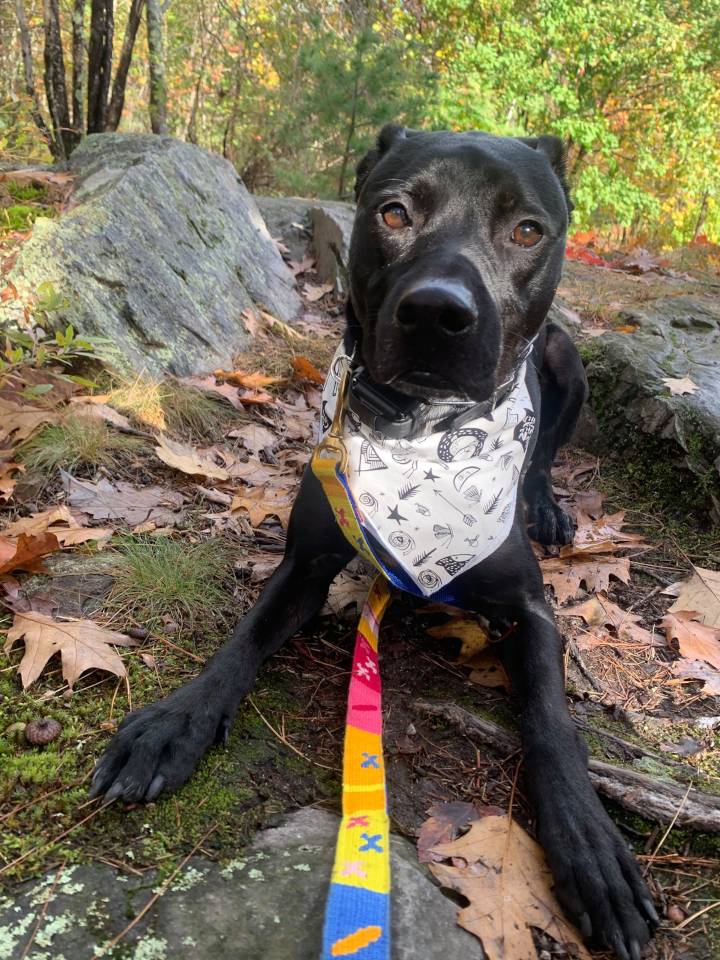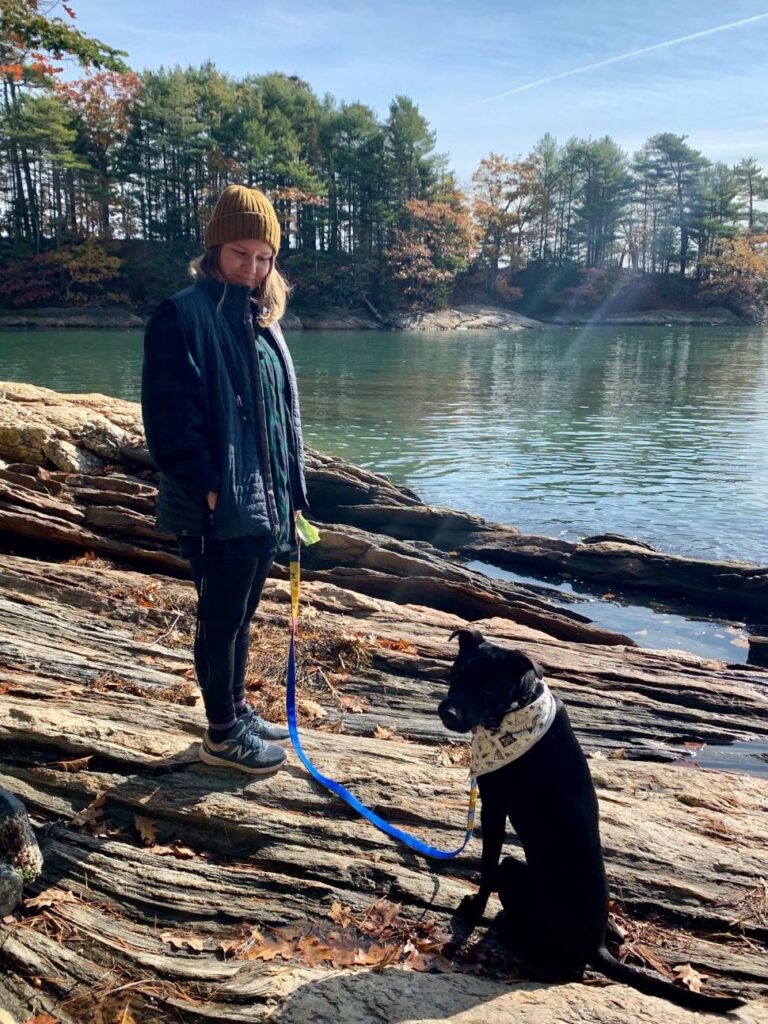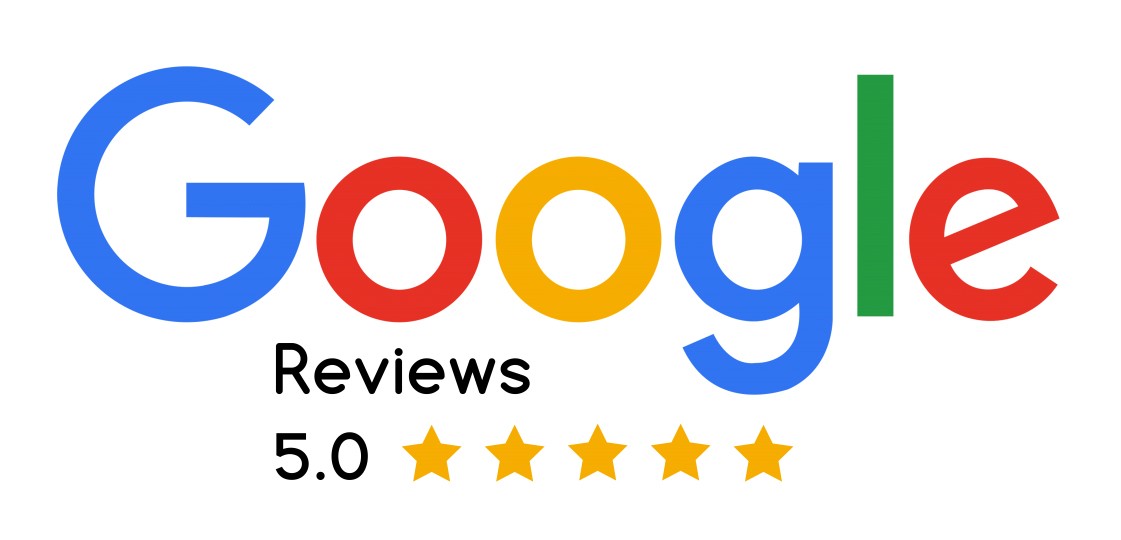 Local Guide·50 reviews·6 photos
⭐⭐⭐⭐⭐
We have had only one ,1-hour session with my two, 8month-old shih-tzu's and i learned so much. From what I have been able to teach my pups they are doing really good and picking up commands quick. It was really about training me to help them and they have done alot better with the new tools and in the short period of time. I have signed them up for a 5 day training end of August and looking forward to it. Peace & Unity Pet Services are also available for any questions or if you just want to tell them what going on( if humans need a little good job). In the photos they wouldn't even go in there crates now there learning thats there space my little all black one just goes in there to lay down. We can't wait to go back for more training and plan on using the daycare! Highly recommend-
1 review
⭐⭐⭐⭐⭐
Positive: Professionalism, Quality, Reliability, Responsiveness, Value
My 3 year old lab went here for a two week board and train and it was the best decision I've ever made. She has learned how to properly walk on a leash without pulling or barking at other dogs or distractions. It has changed our world and what we are able to do. I literally take her every where with me because I know I have the skills and tools for any interaction or setting. It has given us more freedom to do the things we love and it has been so enjoyable!
Chelsea was friendly, professional, and knowledgeable. She texted pictures and posted videos on her page of my pups new skills which were fun to watch while she was away. 5 stars!
5 reviews
⭐⭐⭐⭐⭐
Positive: Professionalism, Quality, Reliability, Responsiveness, Value
HIGHLY RECOMMEND they're the reason why I was able to keep my dog after going through many other trainers.
1 review
⭐⭐⭐⭐⭐

Positive: Professionalism, Quality, Reliability, Responsiveness, Value
Couldn't recommend PUPS more. Brought in a 3 year old beagle who was incredible aggressive toward other dogs on our walks, fearful of strangers, and would run off on me the first chance he got. After the first couple sessions with Chelsea, I noticed a huge improvement. Now he is no longer aggressive towards other dogs, comes to me when called, and is finally breaking out of his shell. I am amazed by the results! Thank you PUPS!
1 review
⭐⭐⭐⭐⭐

Positive: Professionalism, Quality, Value
We did a 1 hour virtual training session to learn how to handle our new Jack Russell pup that was proving a lot to handle, and came away with a ton of quality training info to set us up for success! Luckily our pup Moxie is a smart gal and we got instant improvement with basic commands and crate training (which is totally new to me). Will be going back for more training for sure!

Local Guide·18 reviews·10 photos
⭐⭐⭐⭐⭐
Love this place!! Training is top notch and rates are incredible! Expect a wait time and know that its because of how good she is. I don't trust my service dogs with just any trainer after a disaster experience. My 2nd SD in training will be attending here as well. I promise you will not be disappointed she does everything necessary to set you and your beloved fur baby up for success!!
Local Guide·30 reviews
⭐⭐⭐⭐⭐

I was at my wits' end with my dog's reactivity. I am only one session in with Chelsea and I am already seeing a difference! I am using new techniques that I never thought I would use, but her education and dedication to training has really opened my eyes to dog training in general. HIGHLY recommend.
1 review
⭐⭐⭐⭐⭐

We brought our 9 month old labrador to PUPS after trying other obedience trainings. Mitchell is a goofy exuberant dog but his jumping, mouthiness, ignoring us, and being fresh was unacceptable. After one private session with Chelsea, Mitchell was a different dog. The transformation was stunning. We have gone twice more and continue to see improvements. He now listens, heels, autosits, is no longer mouthy, no longer jumps on people, knows "place," and is working on recall. He is still a work in progress, but Chelsea has given us the tools to help Mitchell find success. Chelsea, in her patient way, has the unique blend of connecting with both dogs and humans. We are deeply grateful we met her. One of the greatest compliments we can give Chelsea is when our friends and family who have known Mitchell since he was a young pup see him now and say, "IS THAT MITCHELL??!!" We say yup. Thanks Chelsea!!
2 reviews·6 photos
⭐⭐⭐⭐⭐

Made my Siberian Huskey Buddah to stop pulling while walking and made him more relaxed around new people.
Local Guide·57 reviews·3 photos
⭐⭐⭐⭐⭐

Have never felt more confident that my pet was going to be well cared for! A beautiful new facility. And the most caring staff. Can't imagine going anywhere else.
1 review
⭐⭐⭐⭐⭐

Positive: Quality
I have been to group classes and I was amazed at the quick behavior changes you can see right before your eyes. Chelsea explains things well (she includes how to do something and the different ways a dog may react, then appropriate techniques for that behavior). Excellent for puppy training or fixing dangerous or unwanted behaviors.

30-minute consultations for $50 with flexible consult scheduling and consultation fee to be applied toward training with PUPS!
591 Albion Rd Unity Maine 04988