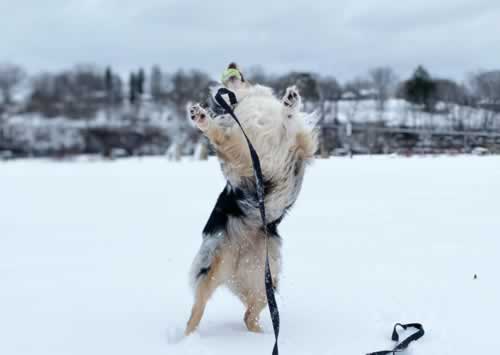 Frequently
Asked
Questions
Get to know our work, online & in-person
If you are interested in any of our training options, or just want to learn more about us, you'll want to check out this page for information and answers to the most common questions. Want to know more? We offer 30-minute consulations for $50, and the fee is applied to training at PUPS when you sign-up.
What is our Training Philosophy?
Our goal is to help as many people and animals live better lives together as possible! That is why we use a Balanced Training, Real World approach that gives dogs, and their human guardians, a clear line of communication in all types of surroundings.
We don't just train dogs, we also train HUMANS. Our job is to teach the owners the skills they will need to maintain their dog's good-behavior just as much as it is to train the dog.
Everyone is an individual, so we adjust our action plans to fit the needs of each dog and each person. We provide honest feedback and safe recommendations. Folks are coming to us from all over because we have a reputation for providing the best training for dogs of all ages and behaviors. 
Our methods and experience allows us to succeed with even the toughest cases. We are proud to give people information and instructions that work to achieve long-lasting, real results. Dogs and humans will gain peace of mind, more freedom, confidence, and a healthier relationship with each other overall.
Do we use Positive Reinforcement?
Yes! Reward-based training makes up about 90% of what we do. This method is used to reinforce the dog's desire to repeat the wanted behavior. Rewards include verbal praise, physical affection, daily kibble, toys, high-value treats, and "life rewards" such as getting to go outside.
What is a Prong Collar and why do we use them?
High quality Prong Collars are metal collars with evenly-spaced rounded tips and a stopper that are used to walk/train dogs on a leash.
They are designed to evenly distribute pressure around the dog's neck which protects the trachea and esophagus (no choking or wheezing like pulling on a flat collar). There are an array of sizes that allow a proper fit on all dogs, from tiny to giant.
Prong Collars are among the most humane tools for optimum communication while walking on-leash because you can apply gentle pressure, on and off, that the dog understands. They are also more safe for the human at the other end of the leash. The dog feels no pressure when they are in the right position.
You can apply and remove directional leash pressure as well as correct with a leash pop to quickly redirected your dog's focus back onto whoever is at the end of the leash. This sensation is similar to a quick pinch that dogs naturally respond to because that's how they correct each other.
By having the ability to give your dog gentle guidance or a safe, clear correction (unlike flat collars, harnesses, gentle leaders, or face halters) handlers can effectively communicate with the dog in all kinds of situations. We have all clients feel the sensation themselves before it goes on their dog.
What is an E-Collar and why do we use them?
We specialize in state-of-the-art, low-level, communication-style E-Collar training.
Our E-Collar program is like nothing you have ever seen, and is nothing like the remote collar training of the past. Contemporary E-Collar Training utilizes the softest, most gentle remote communication, and is one of the most humane and effective approaches to dog training available.
E-Collars are remote collars that use low to high levels of medical grade static (like a TENS unit) to mimic leash pressure on the dog or to deliver a safe, meaningful consequence for dangerous behavior.
There is a slew of misconceptions about these amazing and versatile tools, usually from people who have never felt one or trained a dog with one before.
Just like with any tools, brands and quality matter. High-quality E-Collars are the only way to get 100% off-leash recall in every situation. It does not involve slapping it on your dog and "shocking" them.
The collars we use have levels from 1-100 and a minimum 1/2 mile range so you can communicate with your dog when they are relaxed or in high drive mode, whether they are right next to you or far away.
The low-level "pressure-on/pressure-off" technique is ideal for recall and other obedience commands for eventual off-leash training. Higher levels using a 1-3 second tap can be used to stop dangerous behaviors like jumping, mouthing, reactivity, or biting.
We use these collars to get the most effective communication possible for all types of real world situations, on dogs of all ages and sizes. Ecollars have literally saved lives. Our clients are required to feel the sensation themselves before the collar goes on their dog.
What other tools do we use?
In addition to food, toys, treats, leashes, prong collars, and ecollars – we also use: slip leads, transitional leads, crates, muzzles, dog beds, carabiners, treadmills, etc.

Each dog is an individual so we customize our approach and tools to fit their needs and your goals.
Do we have any medical requirements?
Yes! All dogs that enter our facility must be free of illnesses, fleas, ticks, and internal parasites. Females in heat are not allowed. Owner must provide proof of current vaccinations including:
Rabies (required)
Distemper (required)
Bordetella (recommeded)
If your dog becomes sick or injured while in our care, you will be notified immediately and the animal will be brought to your designated local vet or the Eastern Maine Emergency Veterinary in Brewer if necessary.
Do we require deposits?
Yes! We require non-refundable deposits to hold your dogs reservation for training. Reservations are not confirmed until deposit is received in full. Your deposit will be put towards your total payment due.
Services with Non-Refundable Deposit Required:
Board & Trains
Give Me Peace – $300
Give Me Peace & Unity – $500
Save My Dog – $800 (21-day), $1,000 (30 day)
How do we accept payments?
Payment is accepted as:
Cash
Check made payable to "PUPS"
PayPal (info@pupsmaine.com)
Venmo (@PUPSMaine)
CashApp ($PUPSMaine)
What Training Option is best for my dog/puppy?
There are certain variables you should consider when choosing one of our Training Options for you and your dog. These include: the amount of time you have available to commit to training, your financial resources, and location. You will want to consider your dog's temperament, current behavior, age, and your goals for training.
We offer free consultations to evaluate your dog and help you assess these variables to create the best plan of action, together.
What age should I start training my dog?
The day you become their guardian!
Different ages require different levels of training. An 8-week old puppy will need different methods and short-term goals than a 6-month old dog. A full-grown dog will need different methods and goals than a senior.  Family dogs live in a human society, giving them guidance and feedback as early in life as possible will allow them to navigate our world with the least stress and most inclusion as possible.
We can help you start your puppy off on the right foot as well as teach your old dog new tricks.
Where will my dog be staying during a Board & Train?
We operate out of our home and feel it is important to train dogs in a home environment for a better transition back into YOUR home. That is why all of our board & train dogs stay in our personal home, with us. Dogs are also taken on "field trips" off-property for real-world training and proofing.
Where are Classes and Private Sessions held?
Private Sessions are held at 591 Albion Rd Unity Maine 04988. Private Sessions can be done at your home or a specific location upon request (additional travel fee required). Open Group Classes are held at the Waterville Riverwalk.
Are you the right client for us?
In order to be successful at transforming your dogs' behavior, it is important for you to be familiar with our philosophy and the training techniques we use. We make information readily available on our website, Facebook Page, Instagram, and YouTube. We want you to be comfortable with our training tools and be just as excited to train your dog as we are!
Here are some qualities in a client that we feel are absolutely necessary for success:
If you want to change your dogs' behavior, be ready to change your own behavior.
Get to know our work and be sure your 100% comfortable with our training techniques.
Be committed to completing homework and following through with 100% of our program in the home.
Everyone in the family should be ready to do their part to continue daily household management. 
Understand that dogs thrive with a balanced routine of structure and daily exercise.
You will get just as much as you put in, be ready to work hard while having fun!
How do I continue my dog's progress at home?
One word: DEDICATION.
Dogs are not robots and no dog is ever "fixed." They will adapt and adjust to their environment; some quicker than others. In order to maintain success you will need to do your homework, make any necessary changes (and stick to them), and keep working towards your goals!
We are committed to providing all training clients with life-long support and resources to ensure continued success.
Are results guaranteed?
Due to the many variables involved to create a well-behaved, balanced dog, including owner commitment, consistency, and follow-through, it would be unethical for us to offer a 100% guarantee. However, we only choose dedicated and diligent owners so, in our experience, no matter how severe the issues, we consistently see breakthrough results and amazing transformations.
We have never come across a dog we could not help. We work hand in hand as a team in your dog's rehabilitation. Once you hire us, we consider you part of the PUPS family, and your success is our top priority.