About PUPS
Peace & Unity Pet Services provides quality family dog training, pet sitting, and consultations throughout central Maine and beyond. Established in 2016, PUPS has serviced hundreds of clients and developed a reputation for successfully rehabbing difficult dogs. We are committed to providing the best care for your best friend. Your pets' safety and happiness is our top priority!
Get to Know Us
Don't trust your pet with just anyone. We take health and safety very seriously when being entrusted with beloved companions. All of our clients are treated like family and receive the absolute best care and training that they deserve. We share a very deep connection with animals and the natural world. Our job is our passion and we get to wake up everyday and do what we love!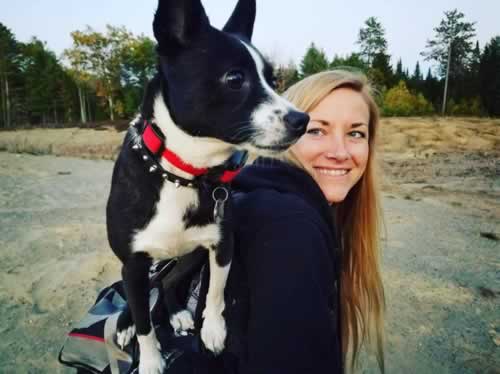 Chelsea
Co-Owner & Manager
Animal Behaviorist & Training Consultant
20+ years of animal care  & training experience
From a young age, Chelsea has always been intrigued by animals. When she was little, she expressed her concern for animals (both domestic and wild) through writing and art.
Growing up, she was known as the 'Animal Girl' and volunteered at several humane societies and wildlife rehab centers. Chelsea was the go-to person for any friends that needed their pets looked after while they were away, or to train their dogs some manners, fun tricks, or healthy agility.
She gained professional experience in training, boarding, general care, grooming, and client communication while working for companion animal businesses. She then made the journey from Florida to Maine to attend Unity College.
Since completing her Bachelor of Science degree in Wildlife Conservation, Chelsea has worked for a variety of conservation programs researching wild animals throughout the country, including: shorebirds, seabirds, sea turtles, wolf-dog hybrids, Red wolves, Mexican gray wolves, coyotes, black bears, raptors, loons, raccoon, foxes, deer, and bats.
This varied background gives Chelsea a perspective that is unique among trainers and pet care providers. Her advanced animal behavioral research experience fuels her success in making nervous pets comfortable and rehabbing dogs with severe issues.
In her spare time she can be found hiking or canoeing with her partner, Phelan, and their three dogs, fostering dogs for Almost Home Rescue of New England, rehabbing wildlife as New Moon Wildlife Rescue, managing the conservation based non-profit, Balloons Blow, along with her sister, or volunteering at the Waterville Humane Society.
Throughout her career with wildlife, she has continued her work with companion animals – providing excellent, professional care and training for dogs, cats, and other beloved animals. 
Chelsea has appeared on television, in-person, and in print and is available to speak to your group on animal rights, training,  issues and other related topics as schedules allow. Please call for more information.
Chelsea@pupsmaine.com
Cell # (772) 618-5147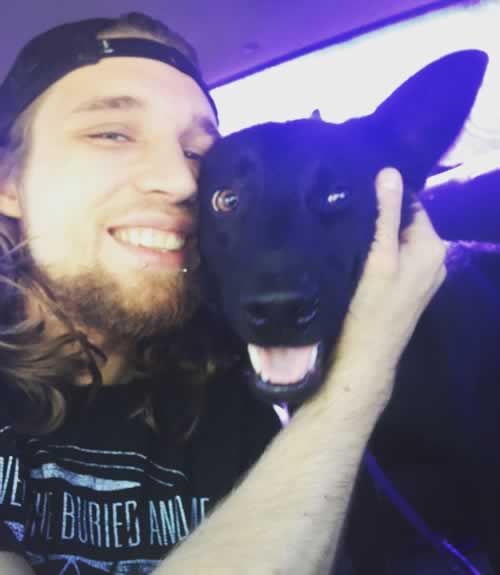 Phelan
Co-Owner
Canine Trainer & Animal Caretaker
15 years of animal care & training experience
Born and raised in rural Maine, Phelan grew up raising and caring for domestic animals.
He has always enjoyed spending time with animals, wild and domestic. Being from a small town, Phelan learned to care for sick or distressed animals in the field, with guidance from his father. He was taught to respect all animals, and the habitats they call home.
Aside from his love for animals, Phelan is also an impressive drummer and musician – always wanting to bring people together and spread positive energy. Although his music skills are an important part of his life, he has continued to further his knowledge and experience in the animal care and training field.
Phelan is very patient, and will do everything he can to make sure the animal and owners are comfortable and happy.
With his partner, Chelsea, he assists in the care and training of foster dogs through Almost Home Rescue of Maine, along with wildlife rescue situations.
Together, they ensure professional care and training for dogs, cats, and other critters throughout Central Maine.
Phelan@pupsmaine.com
Cell # (207) 716-6746
Merlin
Australian Cattle Dog we adopted in 2019 from the Australian Cattle Dog Rescue Association. By 10 months old he had been returned to the shelter three times for biting people. This spunky boy has been excelling with us now that he has a highly structured routine and a job. He is super althletic and has a confident attitude to match.
Grim
German Shepherd mix we adopted in 2017 from Riverside Rescue. He was found starving on the streets, had been returned to the shelter because of his energy, and was reactive to dogs and strangers. He's since helped rehab countless dogs as our primary control dog and has yet to reach a limit on what he can do. Grim loves to work because ball is life.
Puffin
Terrier mix we adopted in 2016 from Almost Home Rescue of New England. She is a "foster failure," meaning, a foster dog we couldn't get rid of! Since then she has helped other fosters and clients feel more comfortable by bringing out their goofy side. As a terrier, she loves exploring off-leash but can usually be found curled up on the couch.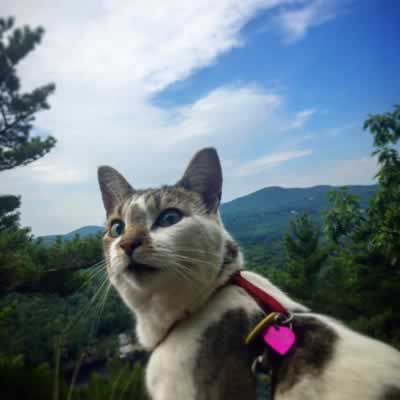 Piper
DSH brought into our home in 2010 from Waterville. She walks better on a leash than most dogs and loves to hike, camp, and road trip. Piper is super dog savvy and knows she's a princess.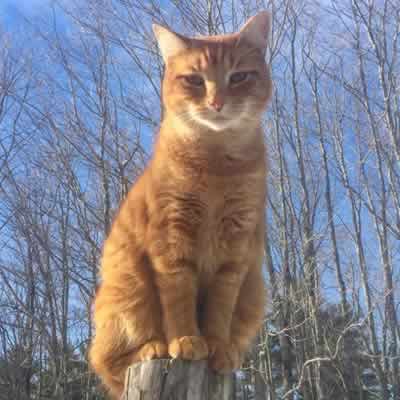 Blaze
DSH found as a stray in North Carolina at the Alligator River National Wildlife Refuge. His favorite pass time is causing mischief; we call him Mr. Innocent. As long as his bowl is full he lives life without a care.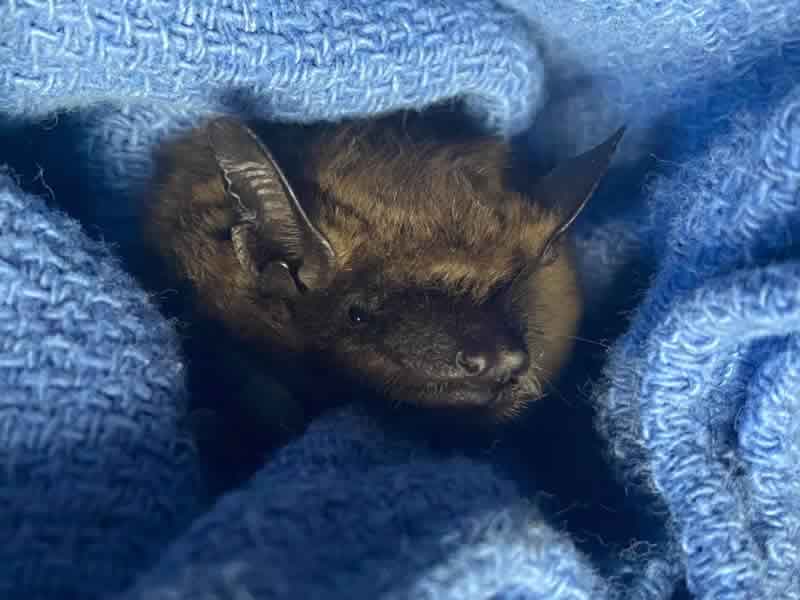 Giving back
A portion of our profits go directly towards saving Maine's wildlife! These funds are used to provide medical attention, feed, house, and transport sick, injured, and orphaned wildlife.
Your help
By using our services, YOU are joining the effort to help animals affected by human activity to return to the wild where they belong.
our work
We aren't just dedicated to domestic animals – we love ALL animals! We specialize in the rehabilition of bats and transportion of all species as New Moon Wildlife Rescue.