Contact Us
It's important that we get to know your pet, but we want to start by getting to know you! Only you can tell us what opportunities for improvement await and what we can do to make life better with your best friend.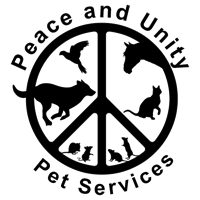 PHONE: 207-948-8095
ADDRESS: 591 Albion Rd Unity Maine 04988
BY APPOINTMENT ONLY
Open Group Classes meet at Riverwalk Park in Waterville.
Peace & Unity Pet Services is located on Albion Rd.