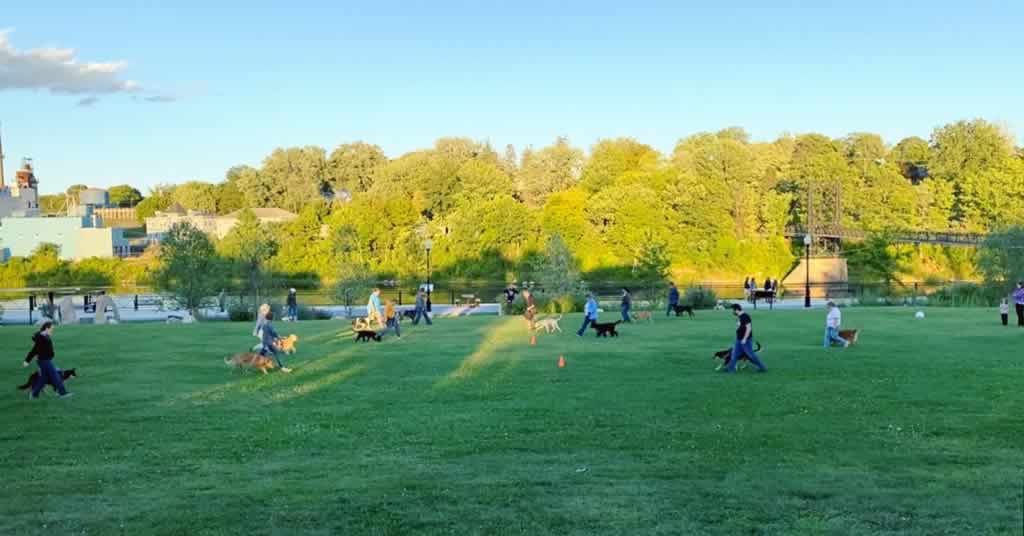 Open Group Classes
Group classes are a fun and interactive way to teach your dog new skills while working around others. These unique training classes are designed for puppies, dogs, and people of varying skillsets to learn how to communicate better together – in a real world setting!
Beginner Foundation 
Get your dog under control and learn how to implement basic structure to create health habits. Ideal for owners with dogs that have mild-moderate behavioral issues to learn handling and communication skills while working around others. We will help you create a stronger and trusting bond between you and your dog. After completing 4 classes, your dog will receive our Level I: Foundation Training Certificate.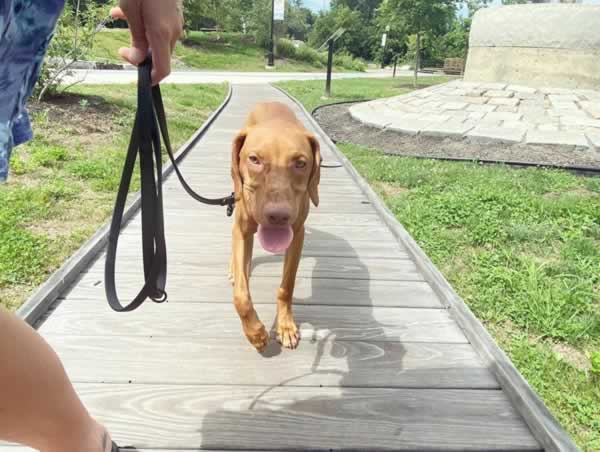 Advanced Training
Are you ready to put your handling and communication skills to the test? We will help you and your dog gain confidence around many different distractions so you will be equiped for whatever life throws your way. After completing 8 group classes, your dog will receive our Level II: Real World Training Certificate.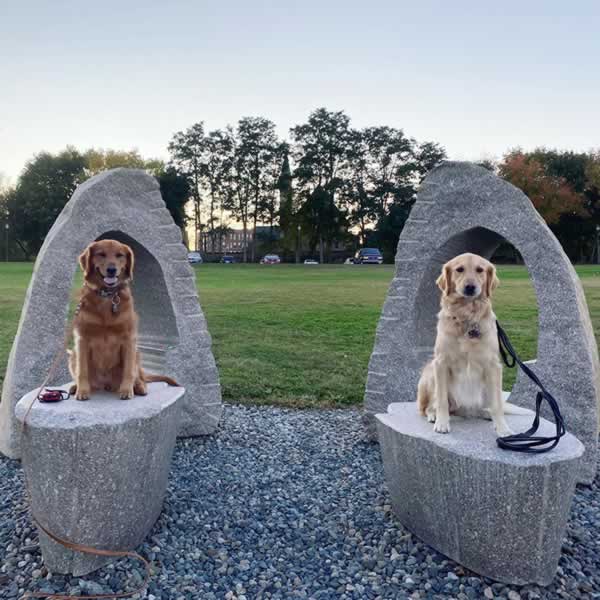 PREREQUISITE
Minimum of one (1) private lesson.
Class objectives
Leash skills

Stop problem behaviors (barking, jumping, etc.) 

Basic obedience

Increase confidence

Safe socialization with other dogs and people

Implementing structure for a well-rounded dog

Proof known commands

Work in public around different stimuli

Fine-tune focus skills

Avoidance training

Increase confidence for handler and dog

Safe socialization with other dogs and people

Long-distance recall with distractions

Trouble-shooting real world scenarios
Commands they will learn
Sit
Down
Heel
Come
Place
Break
Good
No
Available Tools
Prong collar ($25)
Ecollar ($200)
Long-line ($20)
Recommended Reading ($35)
Owner support included
Written training plan

Video resources

Free pack walks or guided socials

Exclusive access to our online group page

Life-long online training support
Total investment: $20/Class
Plus any required tools based on your dog's temperament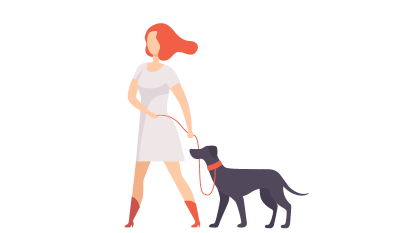 REAL RESULTS WITH LESS STRESS
Don't waste money and time with ineffective training techniques. We provide top-quality tools and holistic methods that specifically work for you and your dog. This reduces stress and confusion by providing clarity while learning new skills. We will help you train your dog to fit your lifestyle.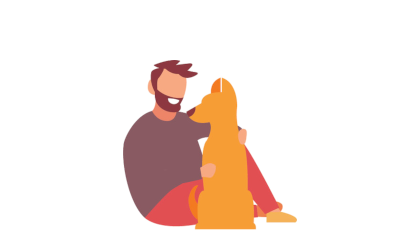 LEARNING LEVELS FOR ALL STAGES
By customizing our approach based on age and skill set, you get the most out of your time and energy. Each class is designed to acheive goals that are specifically benefical for the individuals participating. This means more successful training sessions and fewer set backs.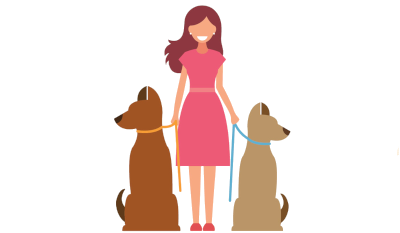 COOPERATIVE OBEDIENCE
Your dog's good behavior shouldn't be limited to the classroom. Our group courses ensure that training doesn't stop when you step outside or into a busy area. By working in an open location your dog will learn to be polite around all kinds of distractions.
Check our FACEBOOK
for
weather cancellations
& updates